Packing And Boxes Whetstone n20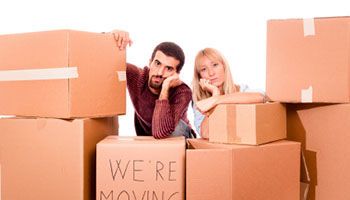 Packing for Storage

When it comes time to store your items in a secure and safe facility, you need to ensure that you are packing them correctly. Getting the best boxes to protect the items from the outside environment is important, as is ensuring that they are securely packed and wrapped so they won't suffer any damage while in storage. When it comes to self-storage, there are a few essential items which will help you to get the most out of the experience and make sure your belongings are kept safe:

o Cardboard boxes - these are the essential item for moving house or storing goods. Good quality boxes will make all the difference when it comes to keeping your items safe and stable.
o Bubble wrap - this is an excellent material for protecting fragile goods such as glassware, ornaments and electronics when you're moving home or if you're putting items into storage. Make sure you have enough of it before you start packing up your goods.
o Packing tape - this is essential when it comes to packing up all your goods for storage. Tape helps keep boxes firmly shut and also enables you to mark them with information about what's inside so that you can easily identify them again later on.
o Labels - these are great for identifying individual boxes from each other, either with their content (e.g. kitchen utensils) or with a colour code system so that you know where things go when unpacking. It's best to use permanent markers on labels so that they don't wear off over time in storage.


Choosing Boxes

The type of box which you choose is also important when it comes to storing goods away safely. If you are storing things in long term facilities then it's important to remember that different types of cardboard can deteriorate over time when exposed to moisture or heat, meaning some items may not be stored away quite as well as others. This means that choosing decent quality cardboard boxes is a must when picking storage solutions, as well as considering what size box would be best for heavier objects like books or dishes in order for them to remain stable during transit or storage.

For medium-term self-storage, plastic boxes are generally seen as the better option because they are more durable and less affected by changing temperatures than traditional cardboard ones. Cool rooms and warehouses often require plastic containers due to temperature fluctuations, while plastic also offers superior resistance against water and dust infiltration over cardbord counterparts. Many large businesses prefer using plastic storage containers too due comfortable size range available, alongside various shapes and sizes of lids which can help keep everything in its place throughout storage process.


For the Best Storage Solutions

Storage Whetstone provides a wide range of high quality Whetstone storage solutions for both personal needs and business customers alike - whether you're trying out space efficient units or larger-scale spaces such as cold rooms or warehouses we can accommodate your needs at our secure facilities across London region . We also offer hassle-free packing kits complete with necessary packing materials such as boxes, bubble wrap and labels; so whatever kind of products you need stored away professionally with us, Storage Whetstone has got it covered!
For more information on self-storage services available at Storage Whetstone, give us a call on
, our friendly customer service team will be more than happy to answer any questions or queries related to our services
---